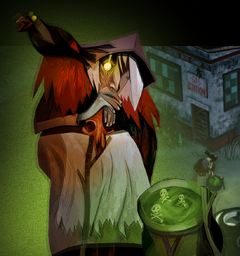 Magnolia is a woman that Scout may meet on her travels. She looks like a stereotypical witch, with a crow on her shoulder and a cauldron of mysterious green liquid.
Dialogue
[
]
To sum up, she gives advice about snakes and teas:
Dandelion tea is good for snakes bite, sumac tea is good for stomach issues.