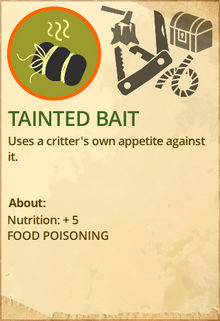 Description
[
]
Uses a critter's own appetite against it.
Misc. Notes
[
]
Used to kill wolves. Does not work on any other animal. Has a chance to be usable twice, picked up after the first kill.
Does not kill the elder wolf - the elder wolf eats it and runs away.