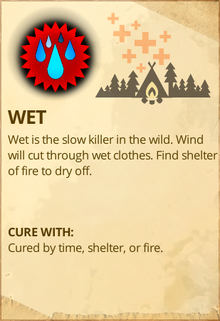 Wet is the slow killer in the wild. Your clothes stop keeping you warm and the wind knows this. If you take a spill find shelter and dry off. Traveling wet will kill you faster than most any other hazard.
Falling in The River, and Rain.
Cured by time, or sleep in a Shelter, or sit by a Fire.
Wet causes you body Temperature to drop.